14/4/2011
EuroVolNet Seminar
What are trends, opportunities and challenges for volunteering in Europe?
May 6-8, 2011, Chatham Maritime, Medway Campus, United Kingdom
The efforts of volunteer individuals and organizations make a huge difference to our lives, locally and nationally. European Year of Volunteering 2011 aims to recognize the impact that volunteering activities have on society and celebrates the commitment of the millions of people across Europe who volunteer.
EuroVolNet project, supported from the European Commission, Education and Culture DG, under the "2010 Preparatory Action in the Field of Sport" gives its contribution to EYV 2011 and to fostering the exchange of best practices regarding legal, organizational and funding related aspects of voluntary activity in sport. 16 project partners form a network of actors involved in the management and running of sport associations.
Representatives from 16 project partners associations will gather their knowledge and experiences on the next project event EuroVolNet Seminar which will be held in Chatham Maritime in UK from 6th to 8th of May, organized by one of EuroVolNet partners, the University of Kent.
The Seminar will give time and space for further discussion between EuroVolNet Partners and other relevant institutions and organizations to improve coordination in volunteering cross Europe.
The Seminar will also be an opportunity to discuss strategic challenges in volunteering and to discuss recommendations for the European Commission and other relevant policy makers in light of project experiences. For inspirational, motivational and collaborative purposes, expert intervention will include presentations from outside the traditional sport sector on the Seminar.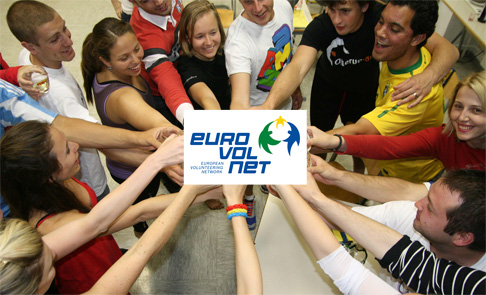 During 2 days Seminar we will discuss about models that should:
- enable the development of effective volunteering that meets the organization's needs;
- empower volunteers to fulfil their potential and meet their own needs; and
- enable volunteer managers to access appropriate support.
For more details contact:
Saska Benedicic Tomat, ISCA Project Manager, sbt@isca-web.org
Anne Flore Angot, EuroVolNet coordinator, afa@isca-web.org