9/9/2011
DGI BADMINTON LBS TOURNAMENT
DGI BADMINTON INVITE YOU AND YOUR TEAMMATES TO LBS TOURNAMENT
TOURNAMENT FOR:
U11 A,B,C AND D
U13 M,A,B,C AND D
U15 M, A, B, C AND D
U17 M, A, B AND C
U19 M, A AND B

PLACE:
Fredericia idrætscenter, Vestre Ringvej 100, 7000 Fredericia
DATE:
Friday 21. October 2011 12.00 p.m.
Sunday 23. October 2011 17 p.m.
TOURNAMENT FORM:
Individual tournament
The tournament will be played as pool/pool/cup tournament.
We try to give you 5 matches in each category.

RULES:
you can play single and double.
There will be no mixed double.
If you are A-player – you must play single and double in A.

PAYMENT:
60 Euro
Including: tournament, meals, accommodation at schools,
lots of badminton and fun with many other players.
If you registrate 10 players from same club, you got 1 leader free.

MEALS:
Friday: dinner
Saturday: breakfarst, lunch, vegetable sticks and dinner
Sunday: breakfast and lunch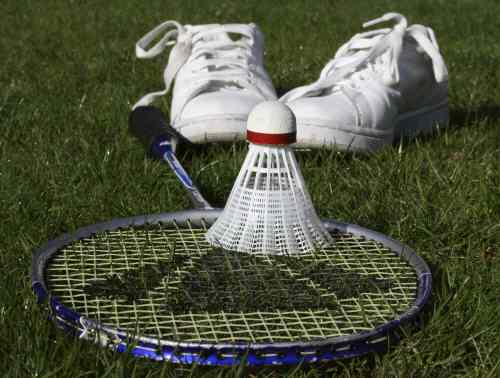 ACCOMMODATION:
At local schools
OTHER ACTIVITIES:
• lots of activities in play halls in the evening
• Swimming
• Dogde ball tournament
• Competitions
• Workshops for leaders
• Table tennis
LEADERS:
There must be one leader for 10 players
One leader free if you registrate 10 players from same club.
Leaders tournament Saturday evening.
Price for leaders: 60 Euro
PRIZES:
No prizes, at this tournament
REGISTRATION:
registration should be done before 29. September 2011
to ba@dgi.dk – phone + 45 79 40 40 23
Remember t-shirt at the registration if you whant to buy.
T-SHIRT:
If you whant to buy a LBS t-shirt 2011 – remember it at the registration.
Price 8 Euro each.
Size: 8/10, 12/14, M, L, XL and XXL
Vis stort kort